Solution of Corporate Training
    As the preferred Chinese training partner to over 100 international corporations nationwide, Smile Chinese is unique in having a dedicated VIP department that works directly with your team and able to organise Orientation Briefings and Cultural Workshops, implement company-specific training directives and of course design Language Training Programs for both your company and each individual employee.
We follow the training process that consists of 6 steps.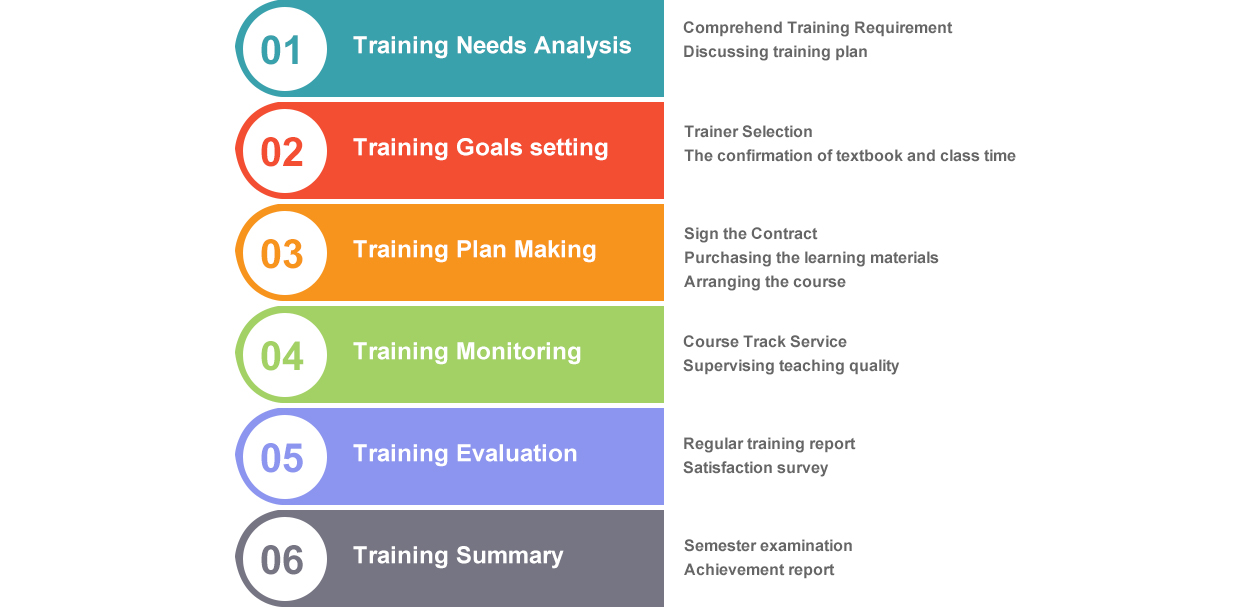 Distribution Of Student's Position By Former Co-operation Companies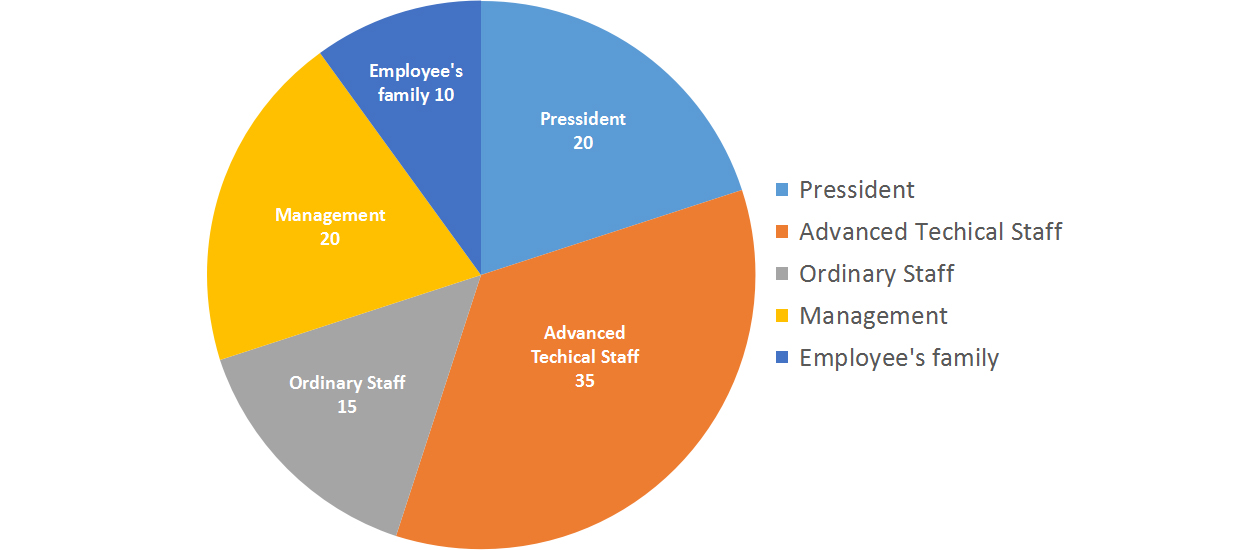 Distribution Of Former Co-operation Companies By Industry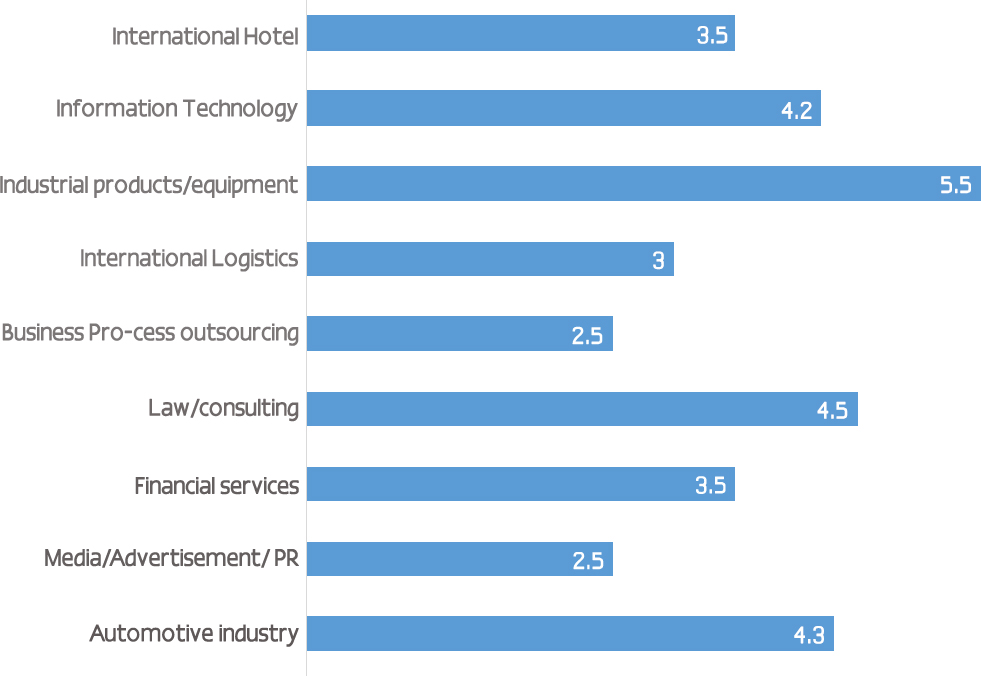 To discuss solutions for your company, Request a Training Proposal or arrange a meeting with our VIP Department, 
please call +86 (0) 411 8282-0606.