Qing Ming Festival(清明节),one of the 24 seasonal division points in China, falling on April 4-6 each year. After the festival, the temperature will rise up and rainfall increases. It is the high time for spring plowing and sowing. But the Qingming Festival is not only a seasonal point to guide farm work, it is more a festival of commemoration.On each Qingming Festival, all cemeteries are crowded with people who came to sweep tombs and offer sacrifices.In contrast to the sadness of the tomb sweepers, people also enjoy hope of Spring on this day. The Qingming Festival is a time when the sun shines brightly, the trees and grass become green and nature is again lively. Since ancient times, people have followed the custom of Spring outings. People love to fly kites during the Qingming Festival.At this time tourists are everywhere.The Qingming Festival is also a time to plant trees。
扫墓祭祀(sao mu ji si):People sweep tombs and offer sacrifices by food, flowers and favorites of the dead, then burn incense and paper money and bow before the memorial tab.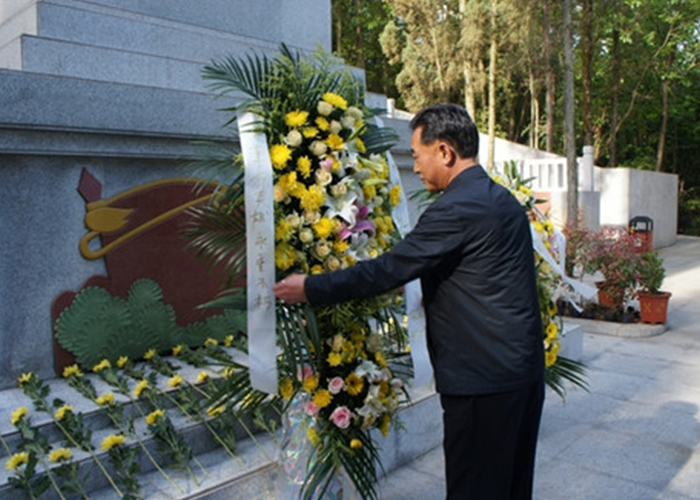 二十四节气(er shi si jie qi ):A solar term is any of 24 points in traditional East Asianlunisolar calendars that matches a particular astronomical event or signifies some natural phenomenon.In the ancient China,farmers lived their agricultural lives totally by these 24 points.
踏青(ta qing):Qingming Festival is the beginning time of spring when grasses and trees become green,flowers bloom and the weather is getting warmer.It's a good time to go outside for beautiful view,fresh air and warm sunshine.