Dragon Boat Festival(端午节)as a traditional Chinese festival,has been declared a "world intangible heritage".It's celebrated on fifth day of fifth month in Chinese lunar calendar.There are many legends about the evolution of the festival, the most popular of which is in commemoration of Qu Yuan (340-278 BC). He was minister of the State of Chu.But the King of Chu was stupid and didn't value Qu Yuan.In 278 BC, he heard the news that Qin troops had finally conquered Chu's capital, so he plunged himself into the Miluo River, clasping his arms to a large stone. The day happened to be the 5th of the 5th month in the Chinese lunar calendar. After his death, the people of Chu crowded to the bank of the river to pay their respects to him. The fishermen sailed their boats up and down the river to look for his body. People threw into the water zongzi and eggs to divert possible fish or shrimp from attacking his body. An old doctor poured a jug of reaglar wine into the water, hoping to turn all aquatic beasts drunk. That's why people later followed the customs such as dragon boat racing, eating zongzi and drinking realgar wine on that day.
粽子(zong zi):is a traditional Chinese food, made of glutinous rice stuffed with different fillings and wrapped in bamboo, reed, or other large flat leaves.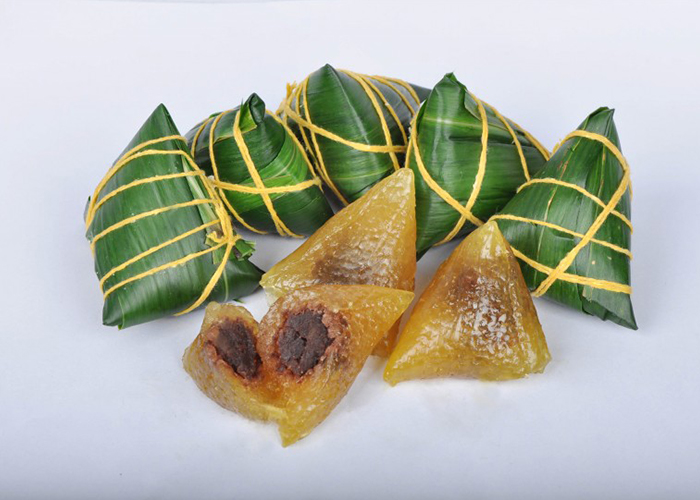 赛龙舟(sai long zhou):Dragon boat racing is an indispensable part of the festival, held all over the country. As the gun is fired, people will see racers in dragon-shaped canoes pulling the oars harmoniously and hurriedly, accompanied by rapid drums, speeding toward their destination.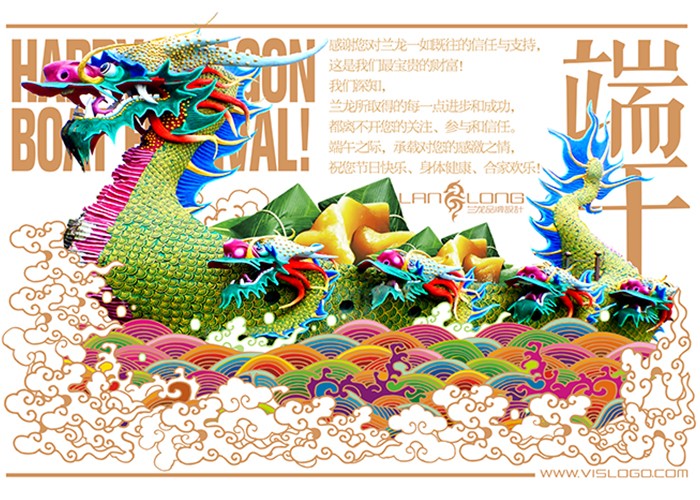 雄黄酒(xiong huang jiu):Chinese liquor seasoned with realgar.
屈原(Qu Yuan): Qu Yuan was minister of the State of Chu and one of China's earliest patriotic poets.In his exiled days, he still cared much for his country and people and composed immortal poems including Li Sao (The Lament), Tian Wen (Heavenly Questions) and Jiu Ge (Nine Songs), which had far-reaching influences.