Mid-Autumn Festival(中秋节) falls on the 15th day of the 8th lunar month in Chinese lunar calendar,which is the second most important festival. It is said that Chang E is living in the moon with Yu Tu,a cute rabbit.People in different places follow various customs, but all show their love and longing for a better life. Today people will enjoy the full moon and eat moon cakes on that day.
The moon looks extremely round, big and bright on the 15th day of each lunar month. People selected the August 15 to celebrate because it is a season when crops and fruits are all ripe and weather pleasant. On the Mid-Autumn Festival, all family members or friends meet outside, putting food on tables and looking up at the sky while talking about life. How splendid a moment it is!

嫦娥(Chang E): She is the beautiful and kindhearted wife of Hou Yi,and flied onto the moon because she stole to eat the elixir.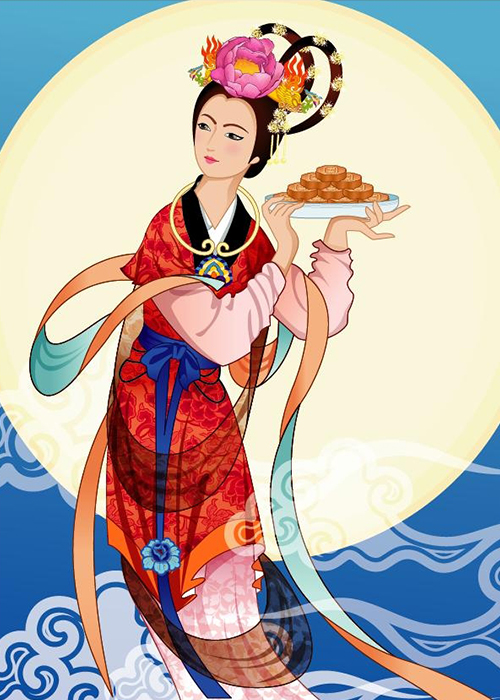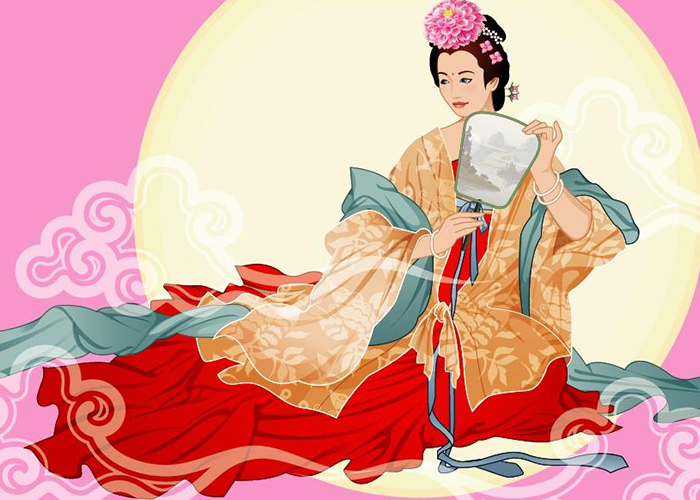 月饼(yue bing):Most mooncakes consist of a thin, tender pastry skin enveloping a sweet, dense filling, and may contain one or more whole salted egg yolks in their center as the symbol of the full moon.