HSK Exams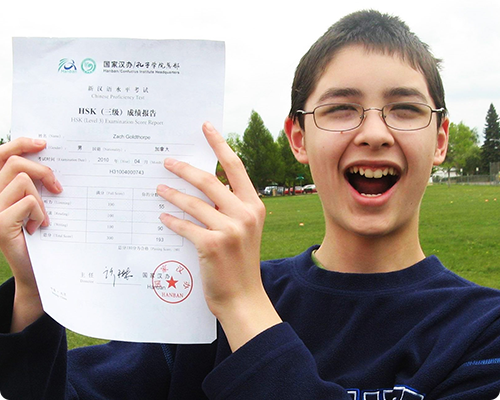 HSK Story Class (focus on improving oral Chinese and reading):
All the materials for this course are created and edited by our teachers in our teaching and research department. The classes are built up around the vocabulary needed to pass the HSK test, which are edited into Reading, Writing, and Speaking etc. These are then mixed with our unique teaching methodology. The reason we have done this is to add some interest into the HSK preparation as well as presenting the vocabulary in a usable manner. Literally making HSK test preparartion fun!
Mock Test(Real HSK Tests from previous years& Mock Test):
At That's Mandarin, students can have normal lessons that are planned according to their language level, and then move onto focusing on the HSK Test (Mock Test) in the last month of learning before the exam. The Mock Test program in our study system Smile Chinese, contains time control and scoring functions, which focuses on practicing time control during the test, you can access and do the tests at home to get all the practice in you that you need before the big day!
An intensive combination of 6 group classes and an additional private tutoring lesson a day covering reading, writing, speaking, listening, test preparation and more, Smile Chinese offers you a complete HSK preparation curriculum for all 6 levels.
We can offer you a trial class if you like, so that you can meet our teachers yourself, you will learn about our unique teaching methodology, and see our strengths yourself! Our teachers will test your level during the trial class, and give you some suggestions about how best to prepare and how we can create a study play for you.
Contact us to register for the test or preparation courses